In An Emergency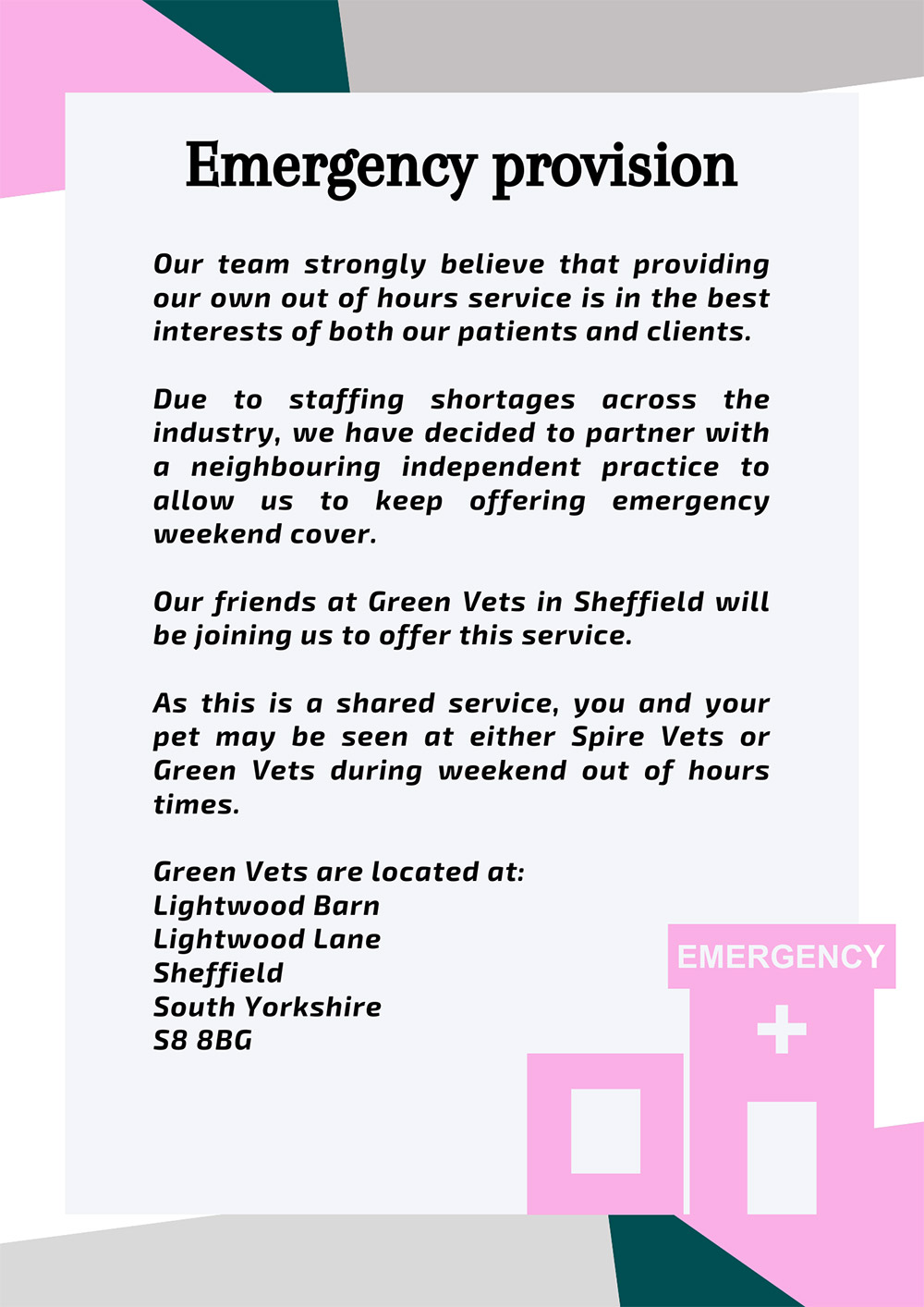 We provide a 24 hour on-site emergency service for registered clients. If you are registered elsewhere, please contact your own practice to access their emergency service.
If your pet has an emergency during consulting hours, please make your way to the practice and inform the reception staff of your pet's medical problem. We will strive to see your animal on a priority basis.
If you have an emergency during non-consulting hours, please telephone the practice to speak to one of the receptionists prior to coming down.
If you have an emergency when the practice is closed, please call 01246 455333 and follow the instructions to speak to the duty vet.
Please note that charges may vary for treatment outside 'normal' consulting hours.
On rare occasions we may not be able to provide an on-site emergency service. During these times, we will refer patients to another out of hours provider.